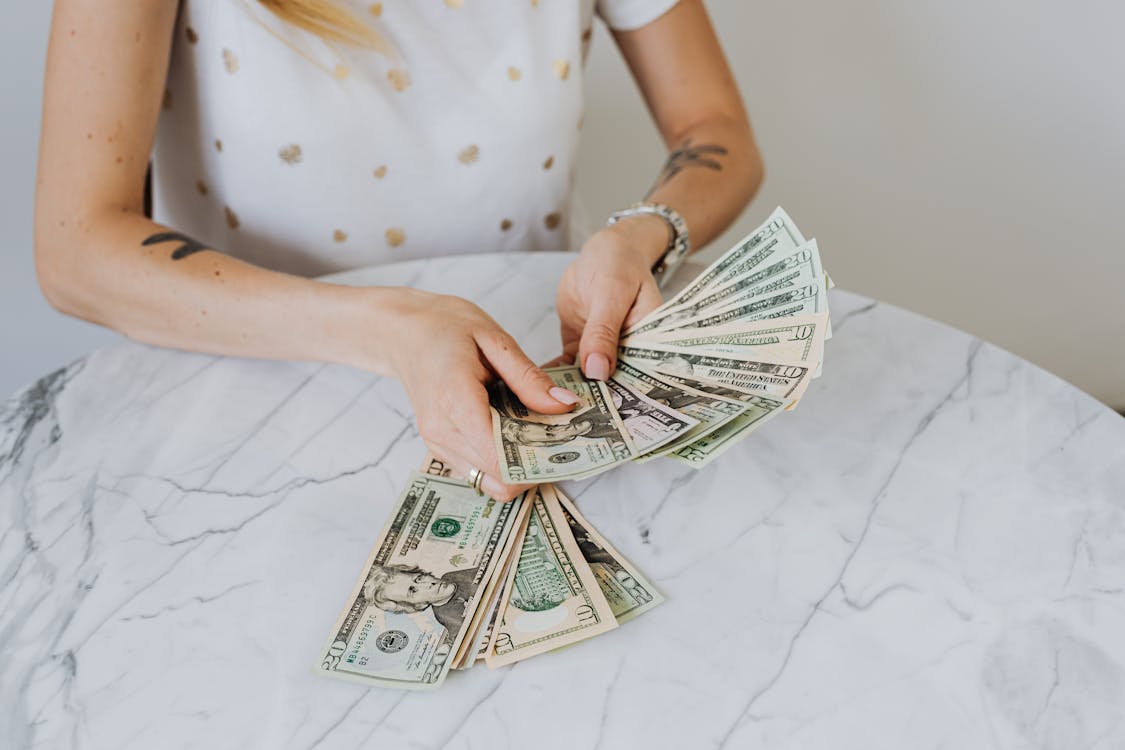 No one is immune to financial hardships, no matter how well they plan. Unexpected medical bills, car repairs, or job loss can lead to a struggle to make ends meet. Why? Because they haven't been budgeted for. 
One solution is a short-term loan. As the name implies, short-term loans need to be repaid relatively quickly, sometimes weeks or a few months after they're taken out. 
There are several ways to get a short-term loan, which we've outlined below. But, of course, the best one for your current situation will depend on your needs and requirements. 
Payday Loans
Payday loans provide money for borrowers as they wait for their next pay. The amount of money a borrower can get will be based on their next paycheck. For example, a borrower's next paycheck is for $500. Depending on the lender's policy, the payday loan company may offer the borrower $100 or $200.
This short-term borrowing helps people cover expenses until their next payday. Borrowers can use the money for anything they need, such as bills, car repairs, or other unexpected costs.
Many lenders offer payday loans with fewer requirements and more flexible terms. For example, creditninja.com options for payday loans typically have more affordable fees than other lenders.
While payday loans are surrounded by negative press, they can be helpful for people in a financial bind. However, it's important to remember that payday loans shouldn't be a long-term solution. Borrowers should only take out a payday loan if they are confident they can repay the loan on their next payday.
Peer-to-Peer Loans
Another short-term borrowing option is a peer-to-peer loan. This loan allows borrowers to get the money they need directly from other individuals or investors without going through a bank. 
The interest rate you'll possibly get will depend on various factors like your credit rating. So, if your credit history is flawless, you'll get a lower rate. However, if it's less than ideal, you'll get a higher rate.
Another advantage of peer-to-peer loans is that you can use them for various purposes, including debt consolidation, home improvements, and major purchases. The amount you can borrow will depend on the lender, but typically, it'll be between $500 and $40,000.
Personal Loan
If you require some quick cash, a short-term personal loan may be the right option. You can typically get this loan within a few days, and borrowers can use them for various purposes.
Best of all, personal loans have relatively low-interest rates, making them a much more affordable option than other types of loans. In addition, online lenders, banks, and credit unions all offer personal loans, so finding the right lender for you should not be difficult.
Still, ensure that you take your time to weigh up the pros and cons of personal loans, and always shop around before choosing a lender, as personal loan interest rates vary significantly. Also, consider getting pre-approved for multiple loans to compare offers side-by-side.
Don't restrict yourself to the first offer you get, as you may be able to find a better deal elsewhere. You should also make sure to read the terms and conditions of your loan thoroughly before signing the dotted line.
Bank Overdrafts
Bank overdrafts get you temporary coverage for transactions that exceed the funds you have in your account. It's a form of short-term loan that can be helpful when you're in a pinch, but it's essential to understand its fees.
Overdraft fees can vary depending on your bank, but they typically range from $25-$35 per transaction. If you have more than one overdraft in a month, you may also get charged a monthly fee.
Also, like installment loans, you must repay bank overdrafts in full plus interest and fees. So if you're not able to repay your overdraft quickly, it can cost you quite a bit of money in the long run.
Zero Percent Purchase Credit Card
Zero percent purchase credit card offers spending without interest for a set period. So, if you're facing a considerable expense, these cards may be the answer to your prayers. 
You can find 0% purchase credit cards with terms ranging from six to 21 months. This short-term borrowing can help you free up some cash flow to get your finances in order. However, you need to repay your spending before the 0% period ends, or you'll incur interest. 
So, it's crucial to draw up a repayment plan and be wary about your repayments. If you miss a payment, you'll be charged interest from the day you made the purchase. 
Final Thoughts
Short-term loans can be extremely helpful when you need access to cash quickly. You can apply for these loans online and receive a decision within a couple of hours. And since the repayment period is shorter, the amount you pay every month could be high, depending on how much you borrow. So, review your budget to make sure you can afford the payments.